FLO DiffuserTM
隨身香氣為您每天打打氣

可持續重用
FLO DiffuserTM蘊藏的小石子採用可持續專利技術研製,當中的環保物料能有效吸收精油,為您的呼吸帶來清新體驗。
堅固而輕巧
FLO DiffuserTM由316F醫用級不銹鋼物料精鑄而成,僅3克重,堅固耐用且兼具防菌功能。

多功能俱備
您可以把FLO DiffuserTM輕輕地扣在您的口罩、衣服或者包包上,讓您喜歡的香薰氣味伴隨著您!

充滿時尚氣息
時尚設計配合銀色及玫瑰金兩種顏色,令您的休閒或職場穿搭造型均盡顯個人風格。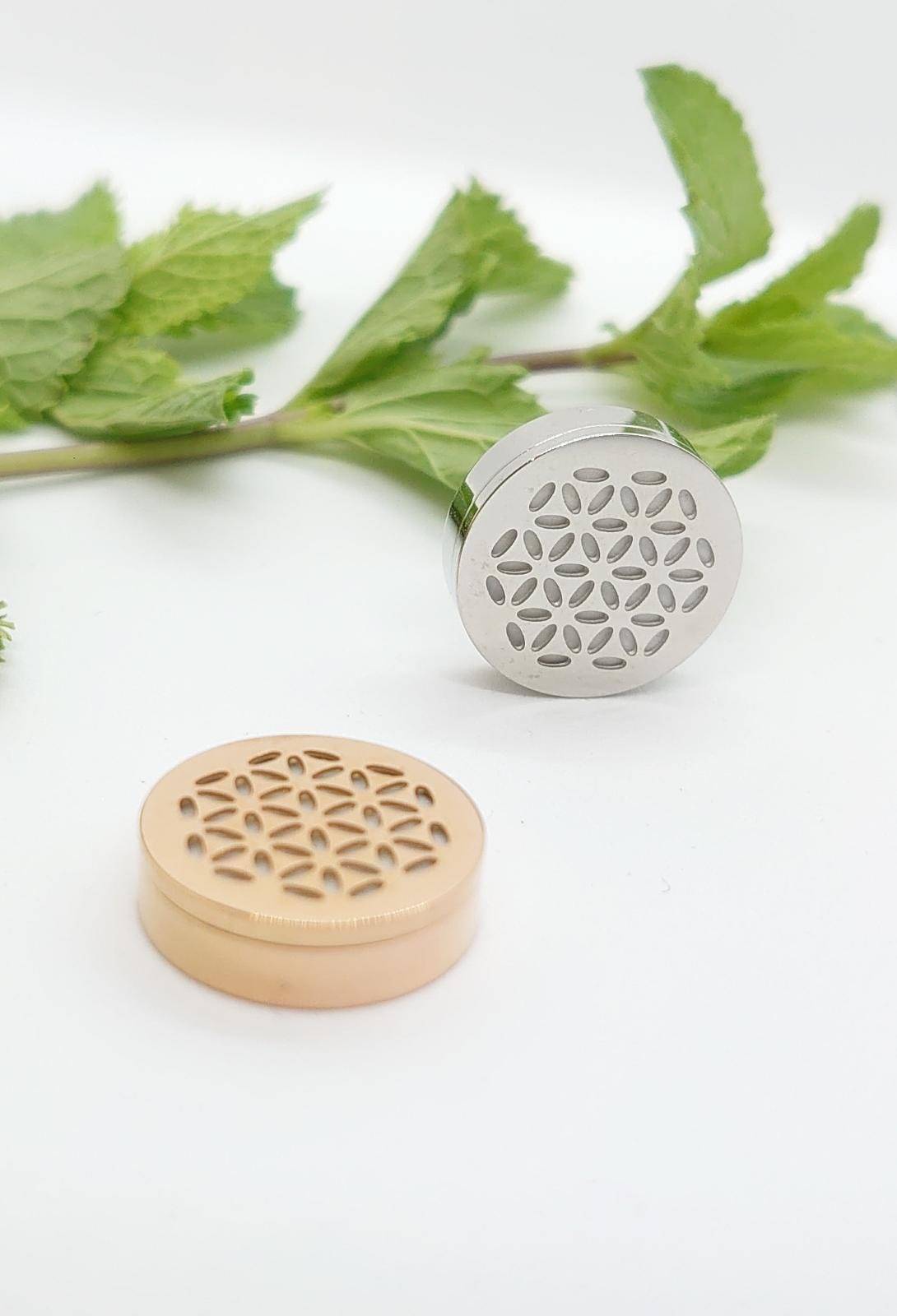 FLO DiffuserTM的生命之花設計靈感來自遠古的一個創造符號,寓意和諧、歡欣和活力。這種幾何與圓型疊現的圖案,提醒了我們與大自然的連繫,而人與人之間也是緊緊相扣的。縱然流行病肆虐加上各種不穩定性,我們希望能透過這項設計為世界各地的朋友帶來一片靜寂心靈。同時,我們也希望能激發人們發揮力量,我們深信每個人當有潛力為自己創造現實。
FLO DiffuserTM的貝母設計由優質珍珠貝母精鑄而成。貝母是一種能消除壓力的守護石,為您帶來幸運和豐足。我們冀望這款產品所賦予的強大而溫和治癒力能令佩戴者享受恬靜和舒暢空間。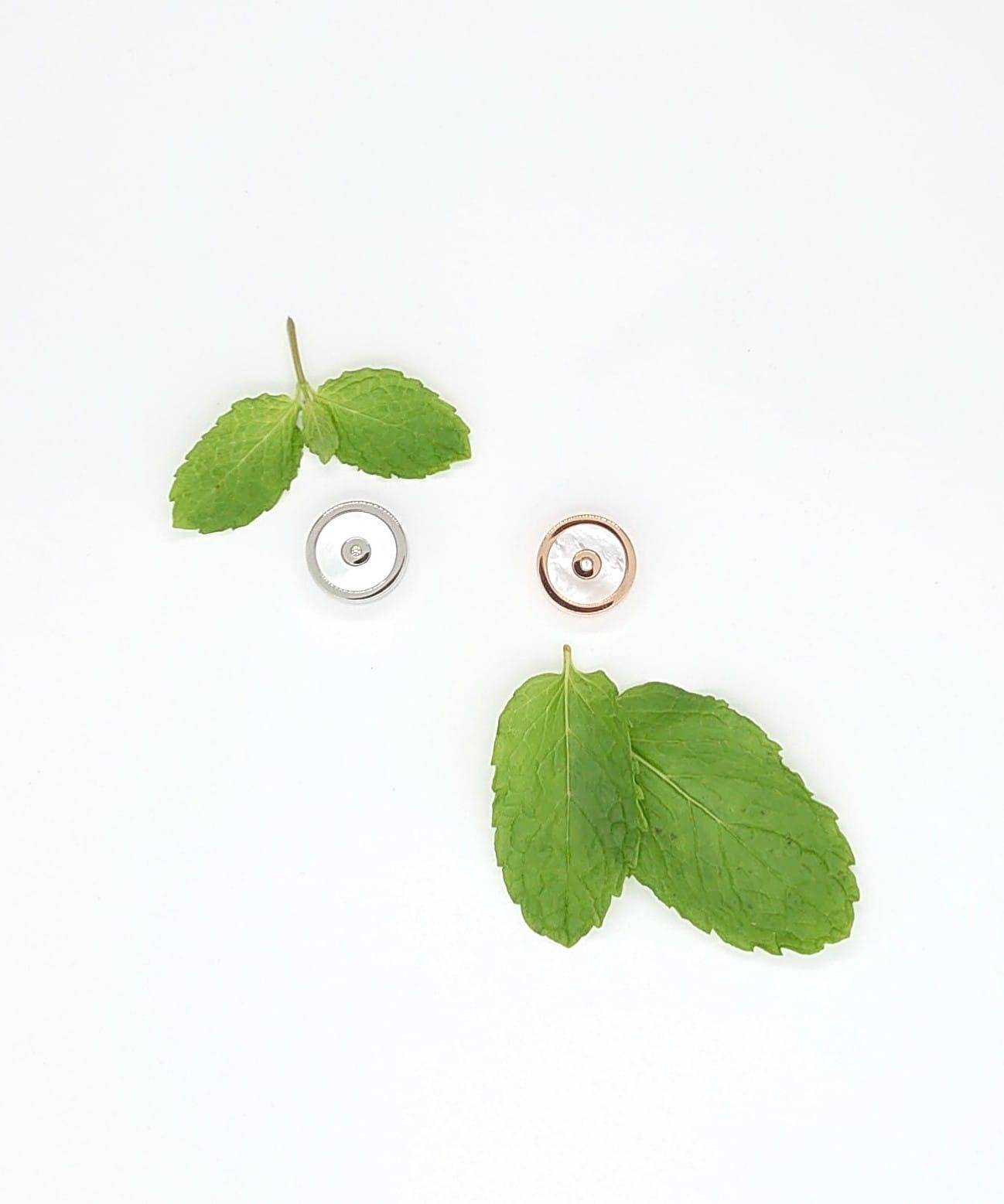 "I've been putting drops of essential oil on my mask but I heard that it might affect the effectiveness of the mask. Now I found a solution! Nice design!"
"Now I don't have to smell my own breathe in the mask! It's stylish to clip on my suit too."  
"This is such a good idea! Love the freshness in my mask now!"
"I love the Mother of Pearl design, it's so elegant but yet functional."
"I wear it everyday now, it makes me feel happier. =)"
"I bought one to try and love it! I bought a few more for my daughters and husband too!"
FLO Diffuser非常輕巧,僅重0.06-0.07克,扣在口罩上並不影響其外觀。
磁石強度足以令Flo Diffuser保持在固定位置嗎? 
是的。FLO Diffuser的磁石強度足以作工業用途。
不會。FLO Diffuser由不銹鋼精製而成,具防銹功能,色澤不會改變。
薰香的持續性取決於您選用的精油,以我們的精油為例,一般三至五滴可持續使用約兩至三天。
小石子可以按您需要而長期持續使用,其可重用特性容許用後清洗或消毒。
如果對FLO DiffuserTM有任何建議
或有關批發查詢,請透過以下途徑與我們聯絡,
我們會盡快回覆。
Thank you!
This field is required
This field is required
This field is required