Flo Diffuser™ - Aromatherapy and Wellness

REUSABLE AND SUSTAINABLE
The stone in FLO DiffuserTM is sustainably made with patented technology. The environmental-friendly material offers instant oil absorbency.
LIGHT-WEIGHT AND STRONG
Made of 316F surgical grade stainless steel, the FLO DiffuserTM clip weigh only 0.06-7g but is durable and anti-septic.

MULTI-FUNCTIONAL
FLO DiffuserTM can be clipped on mask, clothes or bag to carry your favourite scent anywhere you go!

STYLISH
Trendy design with silver and rose gold colours, in style to match with your casual or formal outfit.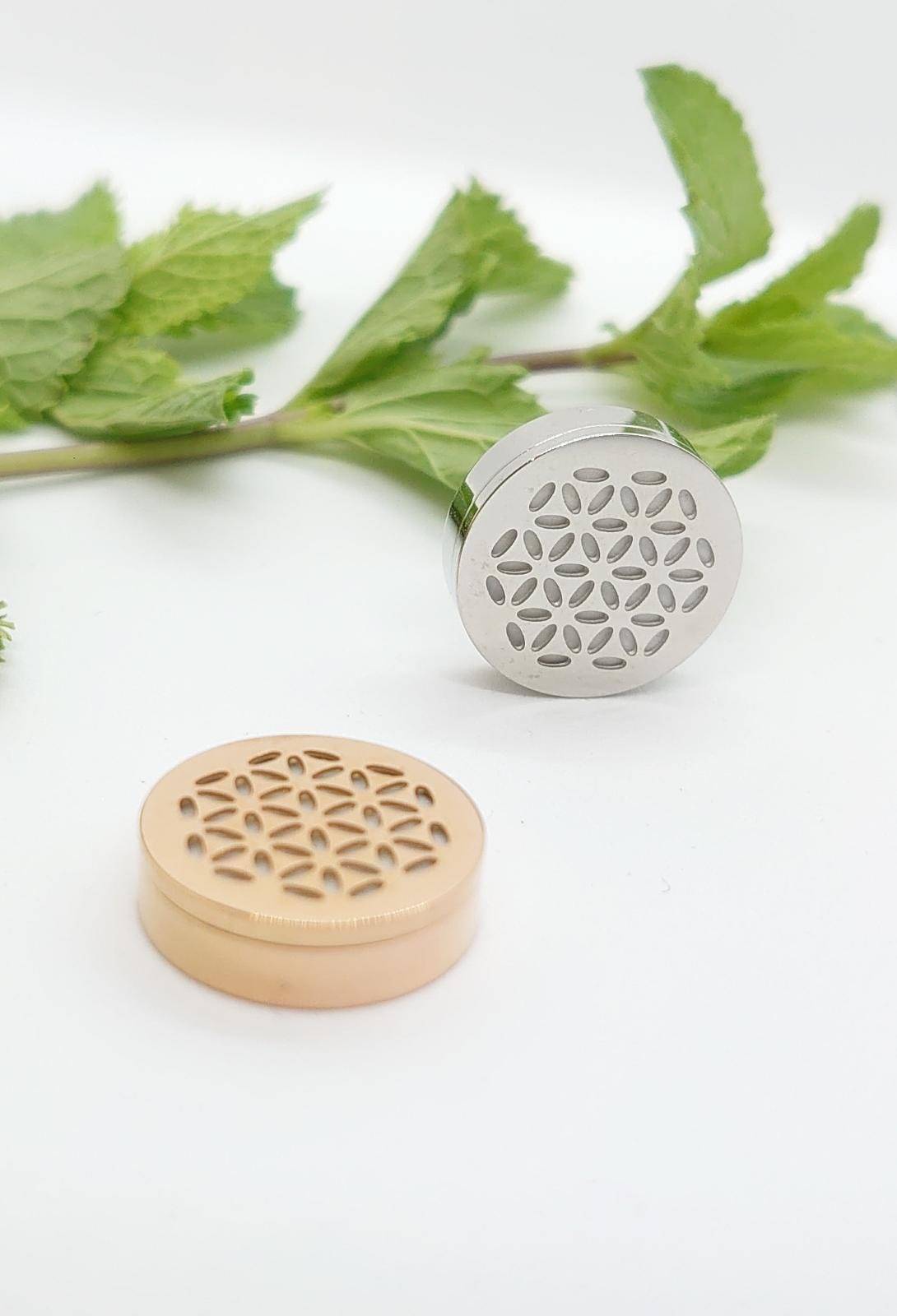 Flo Diffuser
Flower of Life Collection  
The Flower of Life design of FLO DiffuserTM is inspired by an ancient symbol of creation that brings harmony, joy, and vitality. This pattern with geometrically spaced, overlapping circles reminds us of our connection to nature and that we are all linked together. Through this design, we hope to bring people around the world peace of mind amidst the pandemic and uncertainties.
Flo Diffuser
Mother of Pearl Collection

The Mother of Pearl design of FLO DiffuserTM is made of genuine mother of pearl, which is a stress-relieving and protective stone that attracts good luck and abundance. We hope to bring you calmness and relaxation with the gentle healing power of this design.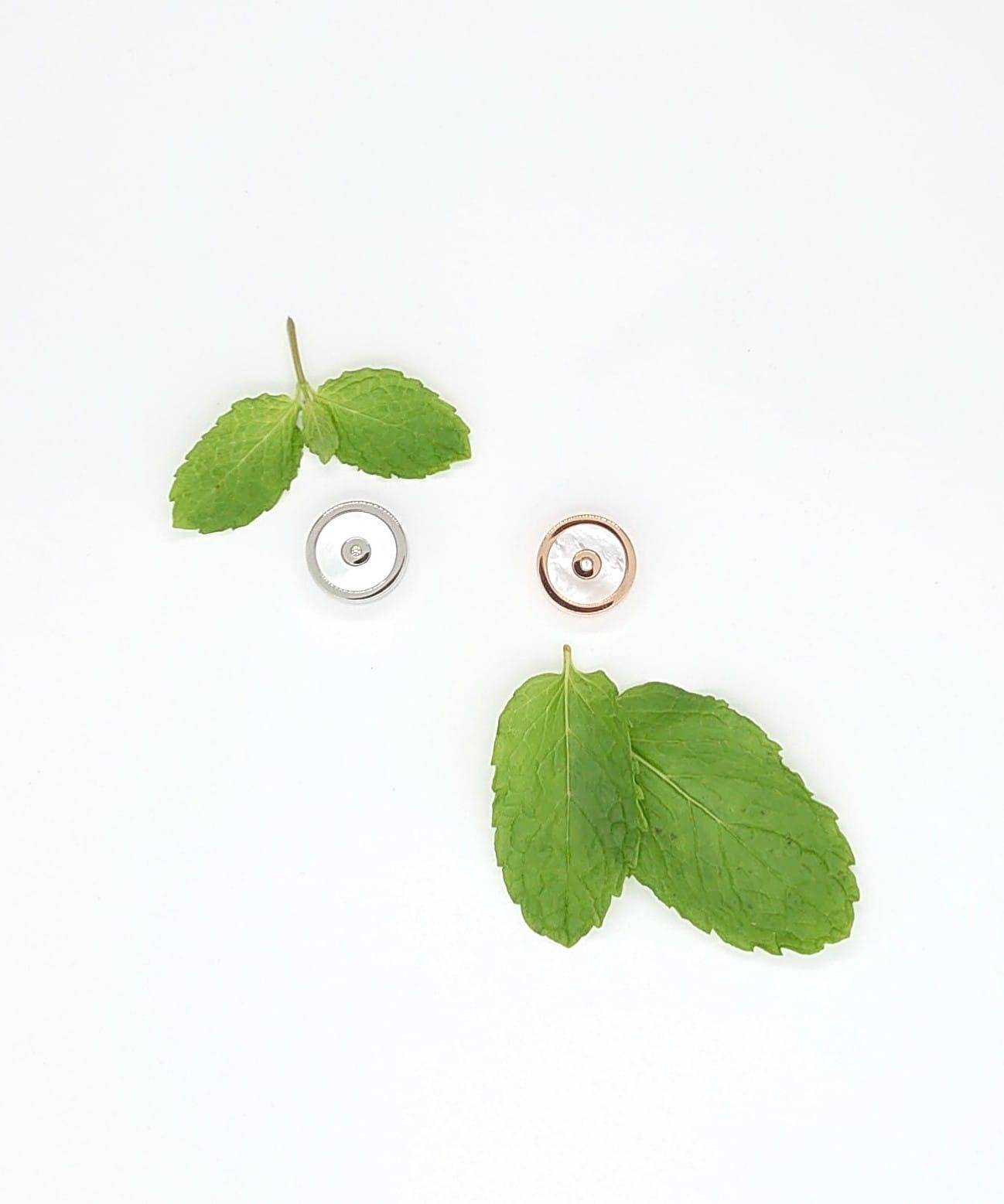 As seen and recommended by




"I've been putting drops of essential oil on my mask but I heard that it might affect the effectiveness of the mask. Now I found a solution! Nice design!"
"Now I don't have to smell my own breathe in the mask! It's stylish to clip on my suit too."  
"This is such a good idea! Love the freshness in my mask now!"
"I love the Mother of Pearl design, it's so elegant but yet functional."
"I wear it everyday now, it makes me feel happier. =)"
"I bought one to try and love it! I bought a few more for my daughters and husband too!"
Frequently Asked Questions
Is it heavy to be used on the mask?
The Flo Diffuser is very lightweight at only 0.06-0.07g. Clipping it on the mask does not change its shape.
Is the magnet strong enough to make it stay? 
Yes, the magnet on FLO Diffuser(TM) clip is strong enough for industrial use.
Does it tarnish or change in colour?
As it is made of stainless steel, it does not change colour or tarnish.
How long does the scent last?
It depends on the essential oil you use, usually 3-5 drops would last for about 2-3 days.
How long does the stone last?
The stone is sustainable and can be used for as long as you want. It is reusable and can be washed or sanitised after use.
  For any questions about FLO DiffuserTM or  
wholesale inquiries, please leave us a message.
We'll try to get back to you as soon as we can.
Thank you!
This field is required
This field is required
This field is required